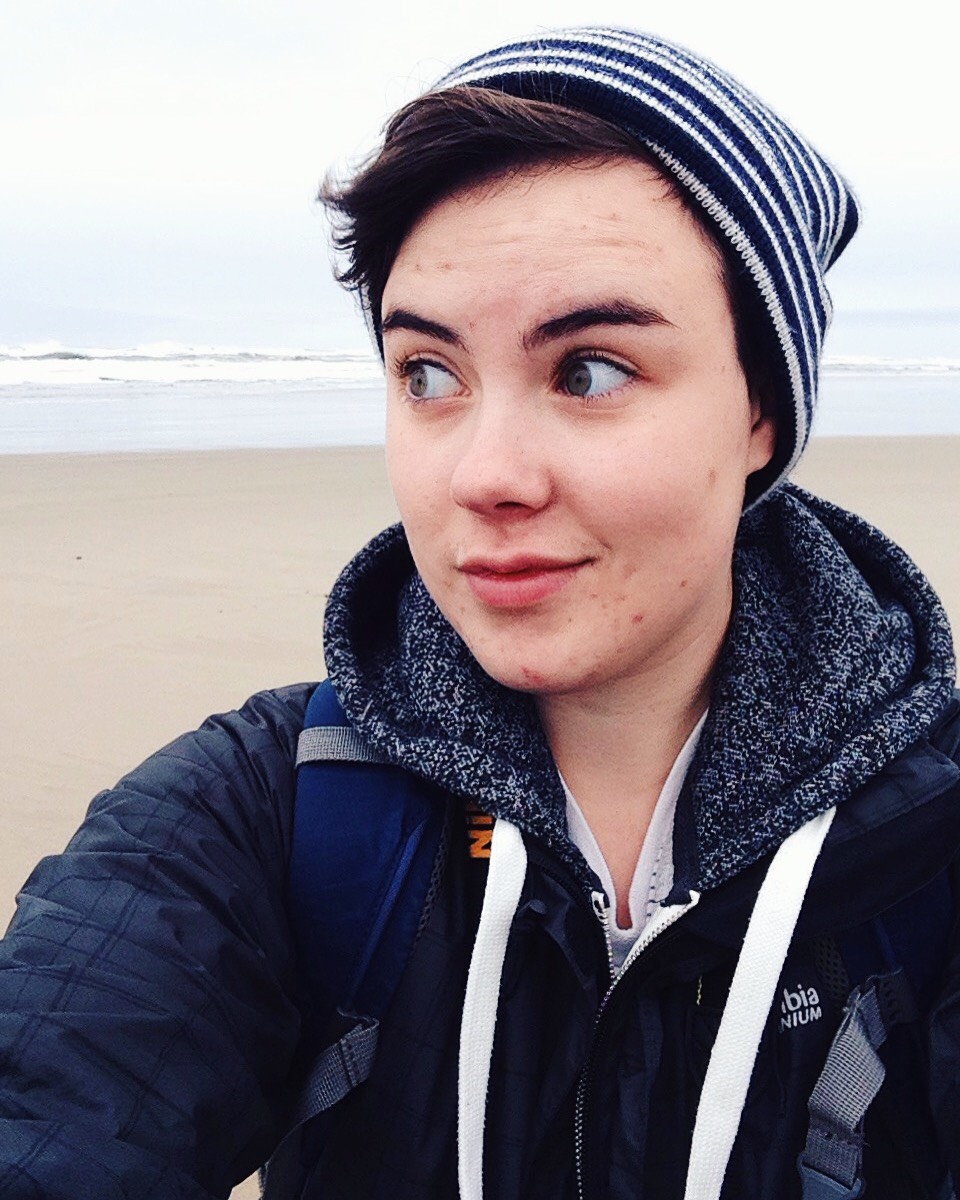 Heather Brock is currently a senior college student with a major in Emerging Media and Digital Arts, with a minor in music. Living in the SRC apartments and possessing the ability to play the trumpet, this self-proclaimed type design nerd seems to be an ordinary UNM student. However, that assumption would be wrong.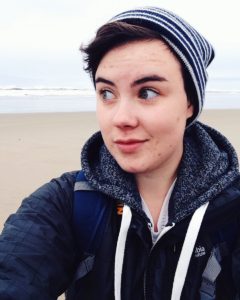 Heather is a National Student Exchange student from Southern Oregon University.
From the Pacific West to the Southwest, it would be an understatement to say that Heather is out of her comfort zone. She had never been to New Mexico before the exchange and has no family here. Why travel so far from home? Is it to take classes at UNM? To experience the culture of New Mexico? To answer the question red or green? It turns out that Heather had a specific reason for entering into the National Student Exchange program: to be a part of the Scribendi staff.
"Being able to produce something that gets published and distributed around the nation is a really cool opportunity." Heather stated, describing what being on Scribendi's staff meant to her. She found that a great part about Scribendi is the fact that it is produced entirely by college students. Becoming a part of this year's staff was enough for her to move all the way here.
Heather submitted to Scribendi last year. She stated that it was a last-minute decision on her part, which probably explains why it wasn't accepted.
Her hometown in Oregon is a lot smaller than the city of Albuquerque, according to Heather. However, she has found the climate and weather to be very similar between the two places. In fact, driving around the city is "like being home", something which she finds to be a little weird.
If you were to go for a visit in Southern Oregon, Heather would love to introduce you to Create Lake National Park. She described it as a beautiful place where you can go hiking, walking, and enjoying nature.
Through her stay so far, Heather has observed some differences in between New Mexico and Oregon. There is a strong Native American, Latino, and Mexican influence that is much stronger here than back home. Meanwhile, outdoor-related activities dominate the culture in Oregon. These kinds of activities do not appear to be as accessible in New Mexico as it would be in Oregon in Heather's eyes. Though the biggest difference she would have to say is the feeling of being landlocked. She is used to being able to go to the beach anytime she wanted since the Pacific Ocean lies on one side of Oregon.
Despite these differences, Heather has found many of the people she has met so far to be "pretty chill and laid back" which has aided in her gaining comfort in New Mexico.
Heather says she was a little taken by surprise by all of the administrative duties such as fundraising and soliciting submissions that went into publishing Scribendi. Though that isn't keeping her from enjoying this opportunity that she was given. "It has been really fun." She says on working on the staff.
Since she plans on graduating next semester, Heather's student exchange is only for this semester. The rest of the Scribendi staff is glad to have her for this semester. We hope to hear more of Heather's commentary and see more of her contributions. So far, they have been anything but insightful and enlightening.