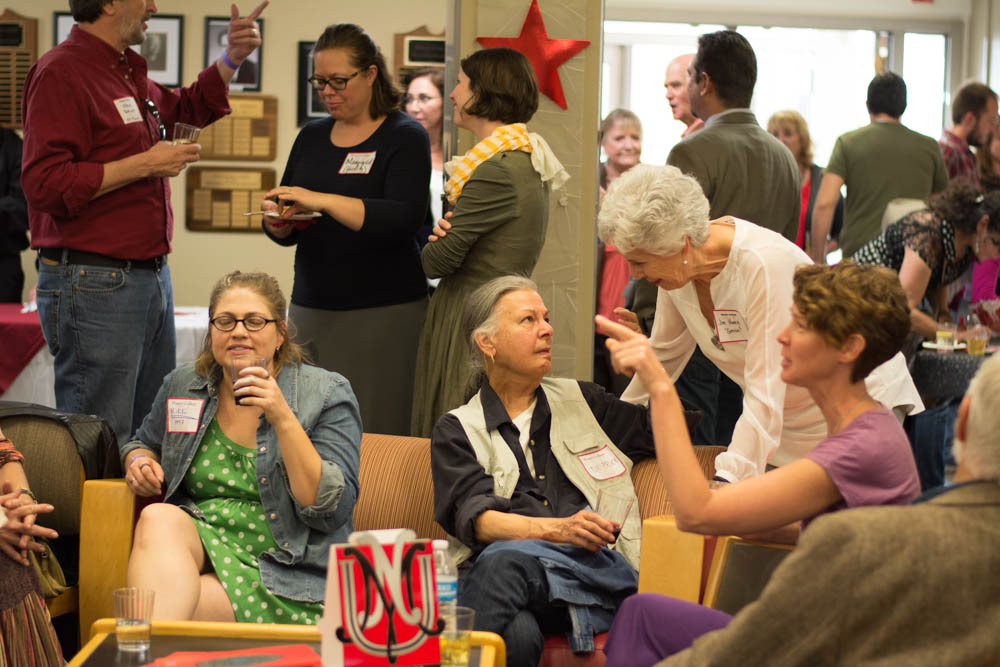 Scribendi has been hard at work training our new staff! We started off with a three hour long team building session at the beginning of the semester, where we honed our communication skills and gained insight into each new staff member's strengths. Between scheduled classes, overlapping office hours, and team projects the staff has already become a cohesive group.
Starting in August, Scribendi has been organizing the upcoming Homecoming for Honors alumni. We have been coordinating with the Honors Alumni Association, our Faculty Advisor Amaris Ketcham, and each other to create a silent auction and a fun, innovative reunion for Scribendi's past staffs. The event will take place on October 17th, and this year's staff will be in charge of running the silent auction.
Scribendi also put on the Publication Fair this year on September 24th. We shared information about Scribendi along with Best Student Essays and Conceptions Southwest. There was a great turn out and interest in the publications. We also handed out OtterPops, which was much appreciated for a hot "Fall" day.
Our submissions deadline, October 16th, is right around the corner. Throughout the semester, the staff has been practicing typesetting, design, and evaluating works of fiction, nonfiction, poetry, open media, photography and visual art from previous editions to warm up for our own submission sorting.
So far, it has been an exciting start to the semester and we are looking forward to the rest of our publication process!