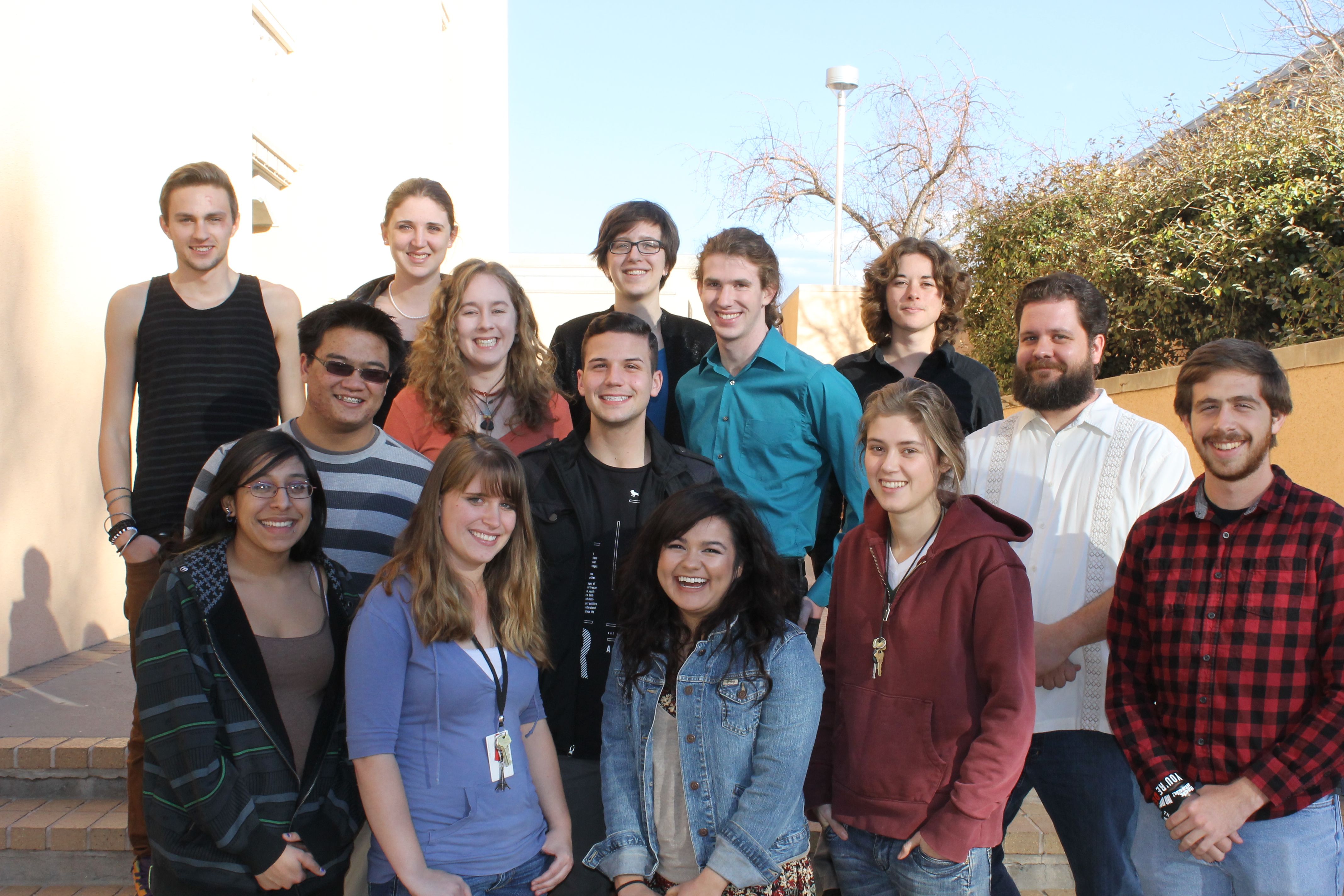 This past weekend, Scribendi got together and continued on the production of the magazine! It was a whirlwind of a day, filled with flurries of typeset pages and red pens. While we do have a working template for the upcoming magazine, our process is far from over. Over the next few weeks, we will be copyediting and revising, spotting minute errors and slightly skewed alignments, diligently working until we deem the magazine to be a satisfactory representation of the sublime students who submitted to us.
We did take a few pictures of the event, most of them taking place after hours of copyediting. These pictures show the aftermath of analyzing, arranging, and annotating, the laborious conclusion of corrections and compilations. The depictions below are of Scribendi Staff, successful proofreaders for the 2013 edition of Scribendi magazine.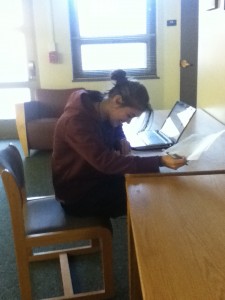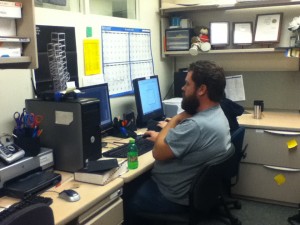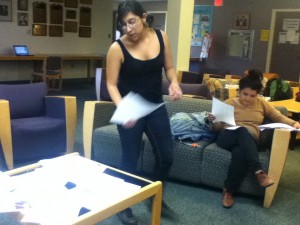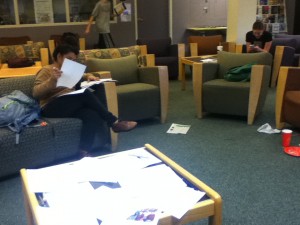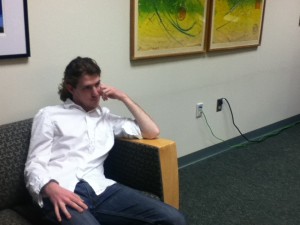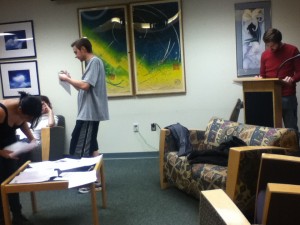 On a final note, please remember that while we cannot release any information about the magazine just yet, we're planning on unveiling the magazine at our reception at the WRHC conference on April 12th from 6:30-8:00 PM at Northern Arizona University and will have our local opening at the University of New Mexico in the Honors College Forum on April 18th, 6:30-8:00 PM. For more information, please feel free to contact us at scribendi@unm.edu.
Gianna May, Scribendi Staff and Scribe