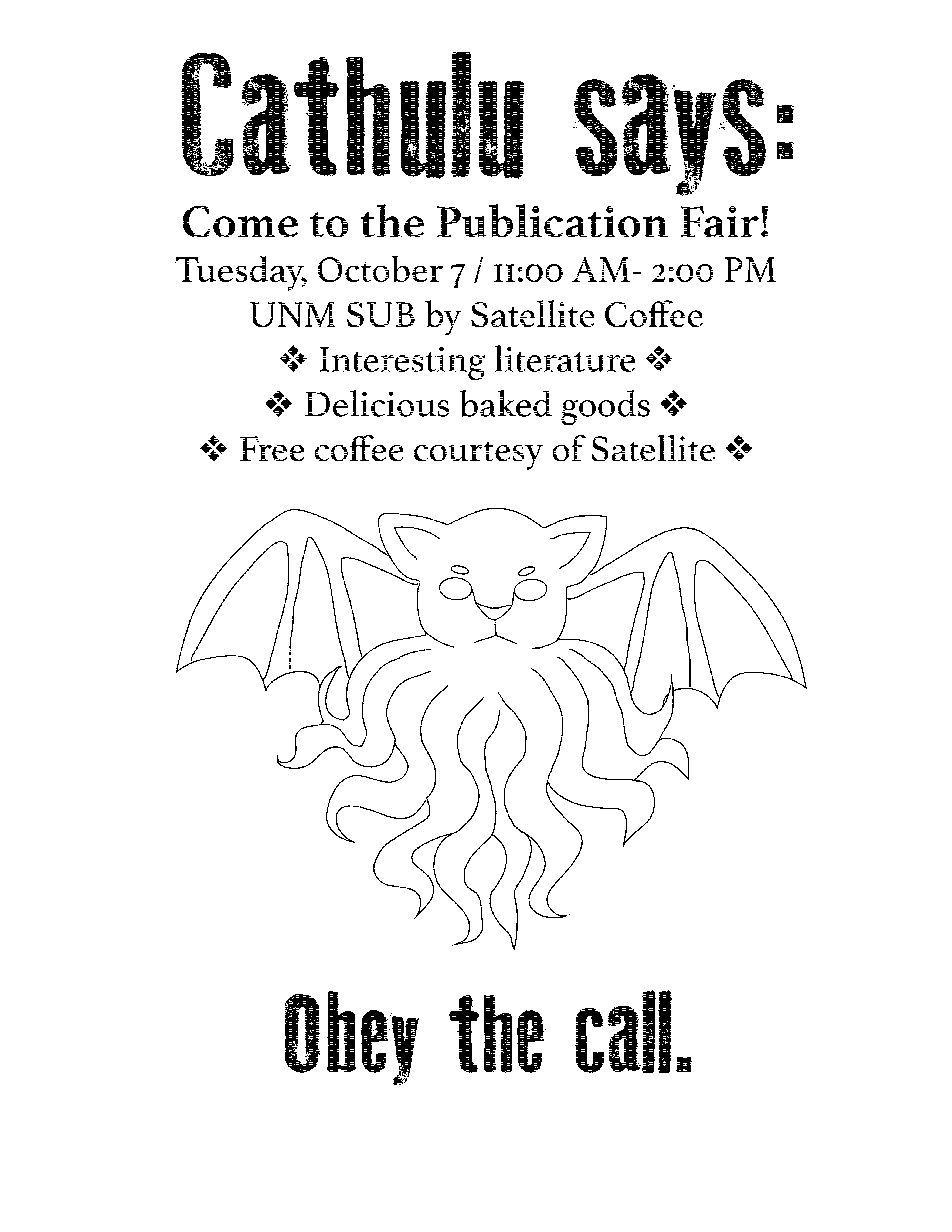 Two big events in the last few weeks: homecoming and the Publications Fair. The Scribendi staff helped put together the annual alumni homecoming event on Sept. 27 and held a silent auction. This year, the theme of the event was to shine a light on study abroad students. The evening was filled with "mingling" and eating great food—or at least trying something different, like buffalo chicken cupcakes.
We held the Publications Fair on Oct. 7 in the Student Union Building along with Conceptions Southwest, Best Student Essays, and New Mexico Historical Review. We ran into some bumps, such as lighter traffic in the SUB than usual for a Tuesday. However, we did what we were trying to do at the Pub Fair, which was to get the word out about Scribendi a few days before our submission deadline and support other UNM student publications in the process, so here's hoping next year is a little smoother.
Now that the deadline has passed, we've been combing through the submissions—one of the most exciting parts of the whole process (in this staff member's opinion, anyway).