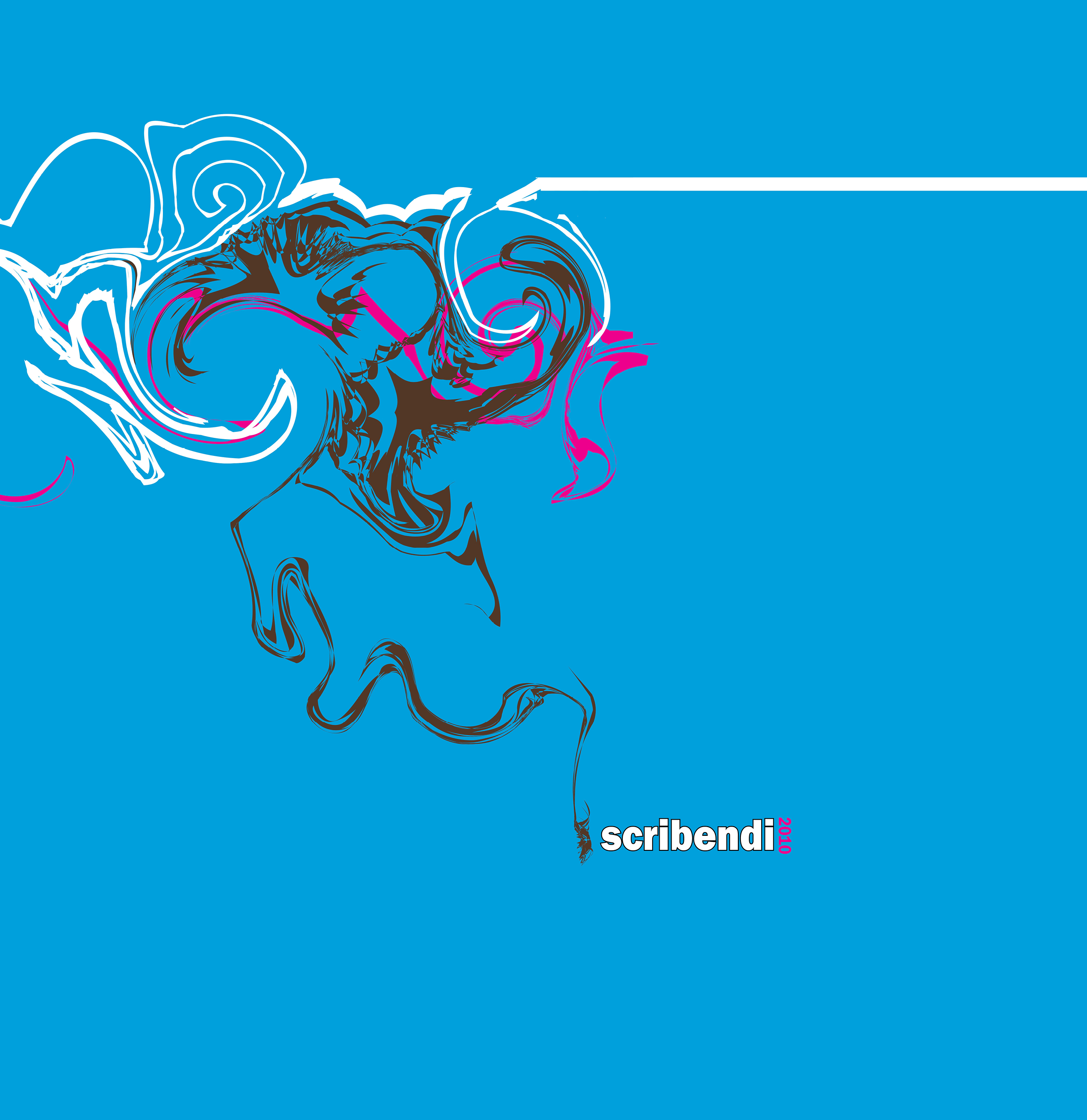 Many past members of Scribendi might agree that working on Scribendi is a unique experience in the UNM Honors College. Sunny Liu, who worked on the 2010 edition, said he feels just the same. 
"I think it offers a unique experience for students to collaboratively create a work of art from start to finish," Liu said. "Reading submissions from all across the US also provides students an opportunity to see through the imagination of others from afar–to share different and similar worlds together." 
Liu said he studied business administration with a concentration in accounting, and that Scribendi offered him an opportunity to explore his creative side. 
"Originally, I was interested in the idea of being part of a publication and the artsy-fartsy teenager in me manifested at the thought of doing something artistic," he said. 
The 2009-2010 Scribendi staff was amusing and talented, according to Liu. He said he was fond of working with them, whether that be at events Scribendi hosted or participated in, like the Western Regional Honors Council Conference, or just in the Scribendi office. 
"Although we definitely had moments of disagreement, that is what made our publication great, and we never missed an opportunity to show gratitude and a good sense of humor," said Liu. "Our pictures of random mustaches everywhere should speak for itself." 
Liu added that he fondly remembers joking around with the staff, like one time when the staff went on a trip to Wyoming. 
"My favorite memory was probably trying to make Chloe Winegar laugh during our trip to Jackson Hole, Wyoming," he said. "I think it was some game where we tried to make her say funny phrases without laughing. That was a good time." 
Liu said that when he wasn't taking trips, he often lost track of time while he was in the office. 
"It would have been nice to have windows to the outside in the office, although that probably would have been difficult to secure," said Liu. "The room is like a time capsule–you can't tell what time of day it is in there and next you know, it's nearly midnight." 
The skills that Liu learned from working on Scribendi have stuck with him, Liu said, and he uses them every day. 
"I've become a much better writer–now that I have a sense of style–and understand how to make simple documents more eye-catching," he said. "It has helped me professionally and inspired me to write my own book someday." 
Now, he works as a fiscal analyst for the New Mexico Legislative Finance Committee. 
"Honestly, Scribendi was one of the few memorable classes from my undergraduate career," Liu said. "I assumed it was just a publication class at first, but I ended up doing more than just selecting and copyediting works. I was able to participate in fundraising, presenting, networking, and designing Scribendi from cover to cover. Holding that final printed copy in my hands was truly a rewarding experience."