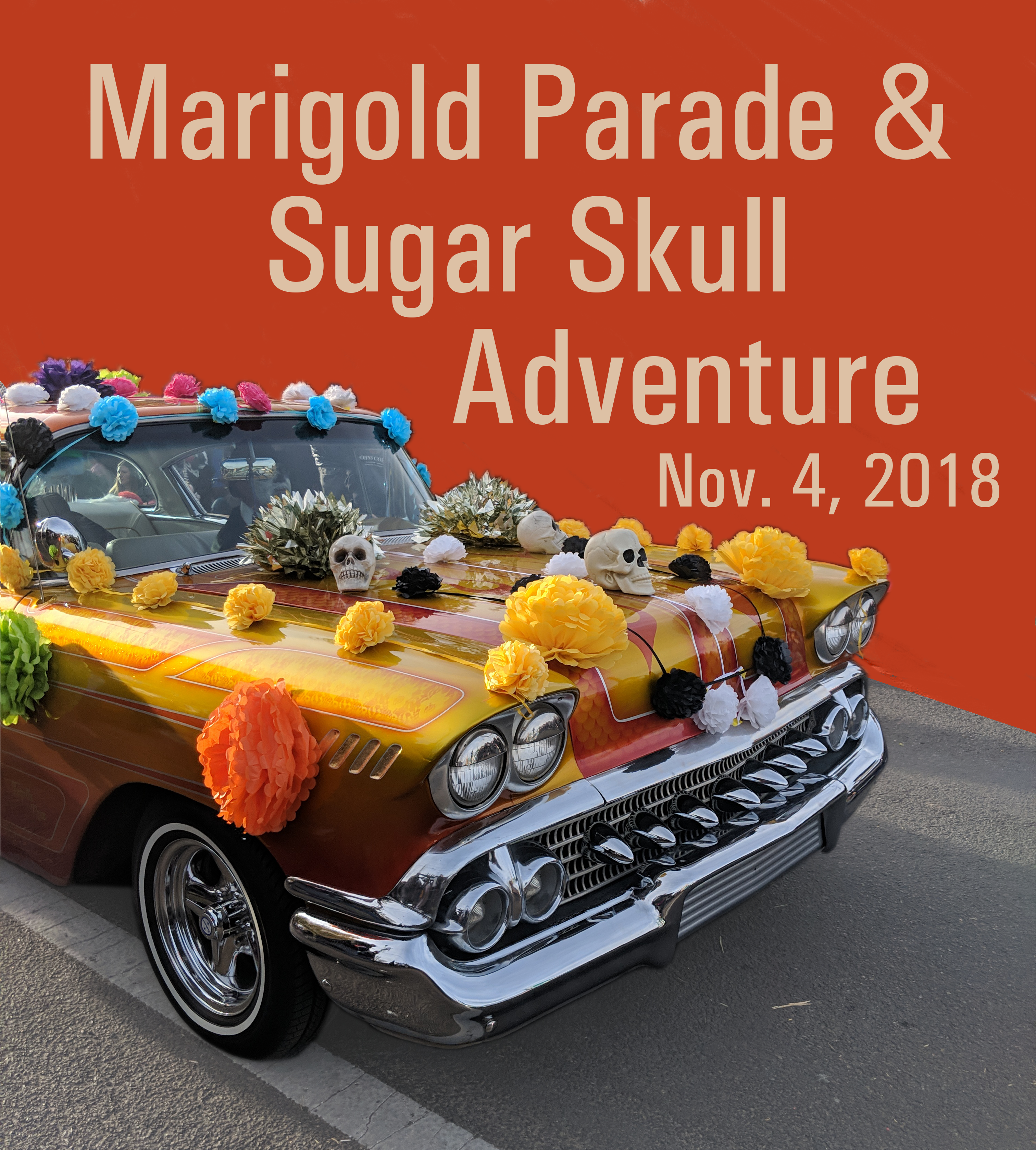 November 4th marked the 26th annual Marigold Parade. We were honored to take part in this tradition, and had a table of our own. If you were able to find us, thanks for stopping by! Otherwise, here's a quick recap of the shenanigans we were up to.
This year's Marigold Parade was a mutli-step process for the 2019 Scribendi team. After planning and careful consideration, we decided to make sugar skulls for patrons to decorate while enjoying the day's festivities. There was quite a bit of trial and error with this process. We weren't sure of which recipe to use, how many we should make, or how long each batch would take.
->

Here's a sneak peek of our table

The skull-making process

And an artist at work!
Even with all this, however, we we ended up making dozens of completely edible, skull-shaped canvases for people to experiment with and show their creativity. We sold the skulls for a few dollars each, with all of the proceeds going towards funding Scribendi and it's publishing endeavors.
Perhaps the most rewarding part of this event was seeing how each skull reflected its maker and artist. This perfectly encapsulates what Scribendi is all about: to provide a medium for art to come into the world. In this way, our team contributed to the Marigold Parade in a humbling and important way. Thank you for being a part of it, leaving your mark at this event, and of course, thank you for continuing to support Scribendi!
If you were unable to make the event but would still like to participate in future Scribendi activities, make sure to check out our site: scribendi.unm.edu for news and events.