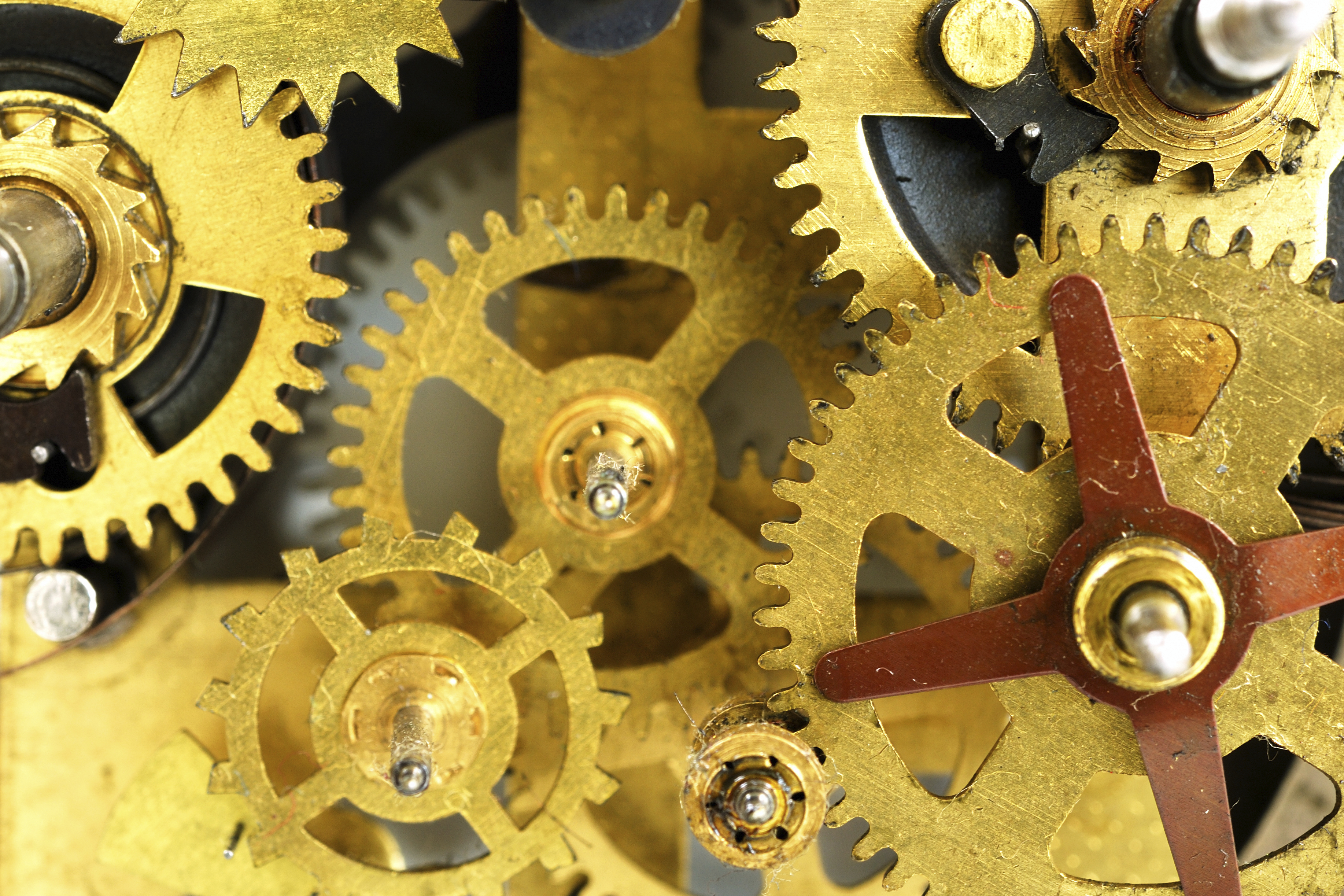 By Sergio E. Carrasco
Today, he was hard at work talking about himself as part of the "Meet the Author" lecture series happening Mondays in November. Dressed in a plain white T-shirt, blue jeans and a loose-fitting, unbuttoned overshirt, Daniel Abraham looked the part of the quintessential "slacker-writer": you know, the kind that misses deadlines because of weddings and misses weddings because he's writing? But don't let that fool you. Abraham, author of the Long Price Quartet and co-author of the Expanse series (along with Ty Franck under the pseudonym James S.A. Correy), is a writer extraordinaire who has published a few novels a year since the mid-2000s. So maybe he was getting his suit laundered today. Or maybe he just felt at home.
Back in the Honors forum—and seemingly comfy in his new role behind the podium—Abraham spoke of his beginnings at UNM, his work habits and his idiosyncrasies, and gave advice to the budding young writers who packed the room, furiously scribbling notes and timidly raising questions (oh, the inner life of a writer!). Afterward, he casually lounged around the forum, politely answering any lingering questions and chatting with a few enthusiastic audience members over George R. R. Martin's A Song of Ice and Fire. If he didn't feel it, he certainly seemed at home.
Daniel Abraham attended UNM in the early nineties, majoring in biology and minoring in English—a decision he says was influenced by his love of Vonnegut, who notoriously disliked English departments. It was a decision that was to be essential to his later success as a writer. He also worked for the Daily Lobo and later for Scribendi (formerly the UNM Honors Review) under professor and fellow "Meet the Author" lecturer V.B. Price. He would end up moving to New York with Scribendi coeditor Denise Clegg, where she took an internship with the New Press and he found low-level editorial work to hold him down. This was because he preferred to spend his energy writing, sharpening his craft and adding to the "toolkit" he insists all aspiring writers work on.
He admitted about his forsaken degree: "I never formally used my biology degree, but it was the second best thing I ever did for my literary career," going on to talk about how the material, the language, and the concepts he picked up in his scientific education have played an integral role in his career thus far. Given his critically acclaimed science-fiction work, it's hard to disagree.
He continued, "The best thing I ever did for my career was take a lot of theater classes in high school." Here, he says, he got a feel for character, an all-important skill in the craft of fiction—one more thing for the toolkit.
Behind his statements lies the heart of what Mr. Abraham wishes to tell an aspiring writer. It's not follow my footsteps, they'll lead you to success, but rather follow your obsessions and your interests, they'll likely lead you to some fascinating places. And beyond that, he advises writers to acquire some depth in areas that are promising for work. "If an editor calls me up and says, 'So and so dropped. I need 10,000 words by Monday on women in World War I. Can you do it?' I say 'Sure,' and I do my research and I do a good job and I have it in on time."
He may have been idly lounging on the couches on the forum, but when it comes time to work, he's as serious and professional as it gets. That's probably because he knows the publication process; he knows you have to work hard to get noticed, published, paid. I got to sit with him for a few minutes after his lecture and we talked about Scribendi. Among other things, he offered this tasty little tidbit that I'll leave you with. I know I'll use it when I'm feeling discouraged:
"Understanding what the process of selection looks like from the other end is actually really useful when it's your story going in. I know how it looks to have a huge pile of papers to go through and have to choose which is the best even though it's 10 at night and I'm punchy and I can't tell if this is good or not. It humanizes the whole publication process in a way I don't think I would have had otherwise. I think the more context you have as a writer, the easier it is not to go crazy from insecurity."
To find out more about Daniel Abraham, visit www.danielabraham.com.
To find out more about the "Meet the Author" Lecture series, contact Dr. Leslie Donovan at ldonovan@unm.edu.