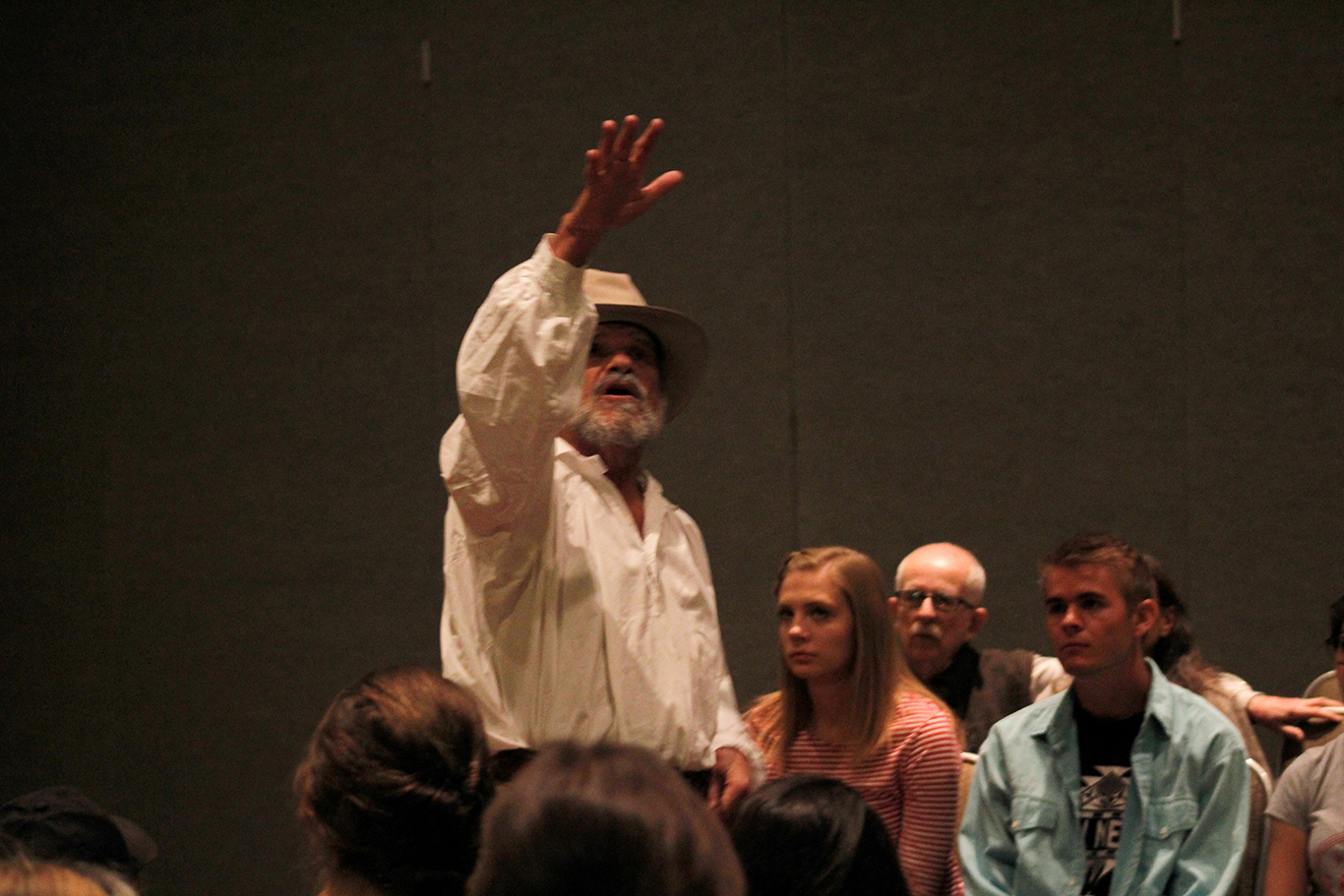 Last Sunday, all in a couple of hours, the Scribendi staff experienced love, nature, comradery, death, and democracy. We came as close to meeting Walt Whitman as I think we ever will. And we weren't reading Leaves of Grass: we were living it.
It was March 26 and exactly 125 years after the day of Walt Whitman's death when Bruce Noll performed "Pure Grass," his dramatic interpretation of Whitman's Leaves of Grass, as a fundraiser for Scribendi. There couldn't have been, in my view, a better way to honor this great American poet.
We may have been in the SUB's Ballroom A at UNM, but it felt as if we were transported into some special space, not of the past, but where the past could coexist with the present. The audience sat close to Walt, as around a campfire. As he recited and gestured, walking among the audience and engaging them, he created an intimate, emotional environment. With no more than memory of the literature, a slouch hat, a full beard, and two pockets full of grass, Noll conveyed the soul and energy of Whitman's poetry.
After the show, the audience interacted with Noll as Noll and Noll as Whitman, asking questions about his life and work. How, after 150 years, a spectator asked, and I thought, has Whitman's work remained so powerful and inspiring?
Whitman still sounds so familiar, Noll said, so relatable to Americans, because Whitman pursued timeless, universal human themes of promise, hope, sensuality, and generosity of spirit.
Bruce Noll is a poet and professor of education who has presented Whitman's poetry from Hawaii to Iceland for more than 30 years. Learn more about "Pure Grass" here.
Thank you, Bruce Noll!