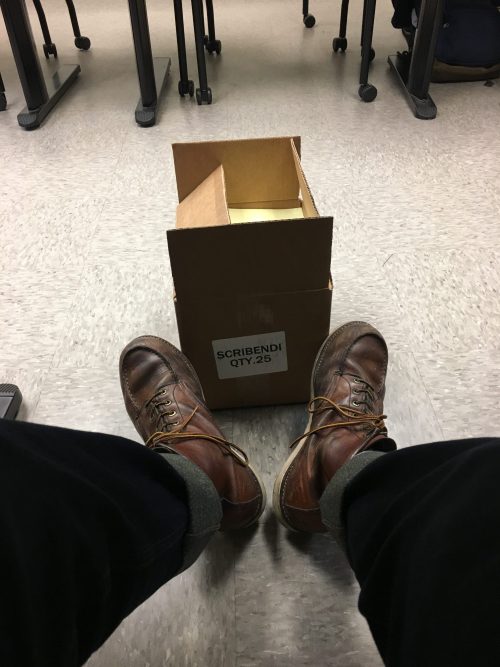 Scribendi 2018! It's here, it's real, it's ready to rock!
Look! I even snuck a peak. The things I do for you guys…
Long awaited, both for you and for us! This year's crew and contributors have collaborated to construct a cornucopia of creative concepts in quite a cool configuration – complete with kooky columns and cargo loads of contrast and color!
I'm sure you'd love to come and see (C what I did there?) AND YOU CAN!
But not now. For now, Scribendi remains completely clandestine, but please visit us at our opening reception, wherein we will reveal Scribendi 2018 to the world and YOU!
Join us on April 28th, 2018 at 5:30pm in the Honors Forum at The University of New Mexico for our celebration! Hope to C you there!