This past Saturday, November 6th, Scribendi participated in UNM's annual Homecoming celebration. We had tables full of items in the Honors College forum for the alumni to bid on. All the money we received through this event will go toward making the next edition of the magazine just as amazing as the past editions. Items we had included: self-care products, wine, books, local art, yearly swim passes, ballet tickets, and much more!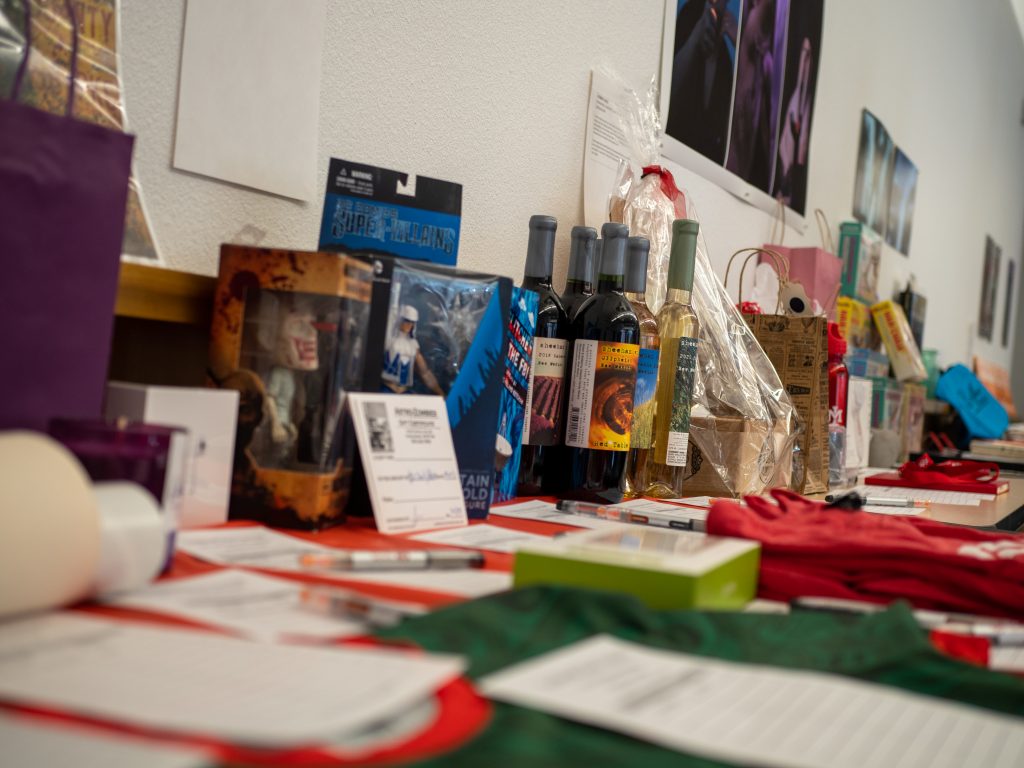 It was so wonderful to talk to the amazing Honors alumni and tell them about what we've been doing in Scribendi. The community within the Honors College is so admirable and awe-inspiring and we are so proud to be a part of it through Scribendi.
We have some items left from the auction, which will be given to lucky raffle winners on December 10, 2021. Raffle tickets are $5 each and can be bought online at the Scribendi store. There are six bundles you could win including:
A New Mexico bundle with a UNM shirt and two Breaking Bad digital prints.
A bundle with a book titled, Cranes: the Noblest Flyers, and a decorative apple art piece.
A painting by Pop Chalee.
A Splash Pass to the Bernalillo County Aquatics which is a year-round free pool entry pass, good for one year, up to 10 guests per visit. (2 of these are available)
A bundle of action figures (Captain Cold and Funko Pop, RV Walker).
The link to the store is https://secure.touchnet.com/C21597_ustores/web/store_main.jsp?STOREID=305&SINGLESTORE=true
In other news, Scribendi will be playing a larger role in this year's Western Regional Honors Conference, hosted by students at The University of New Mexico. Along with the reception to celebrate the newest edition of the magazine, members of the staff will be hosting a workshop on writing artist statements and author bios. Clear your calendars for April 8-10 2022 and drop by to say hi! We'd love to see you!