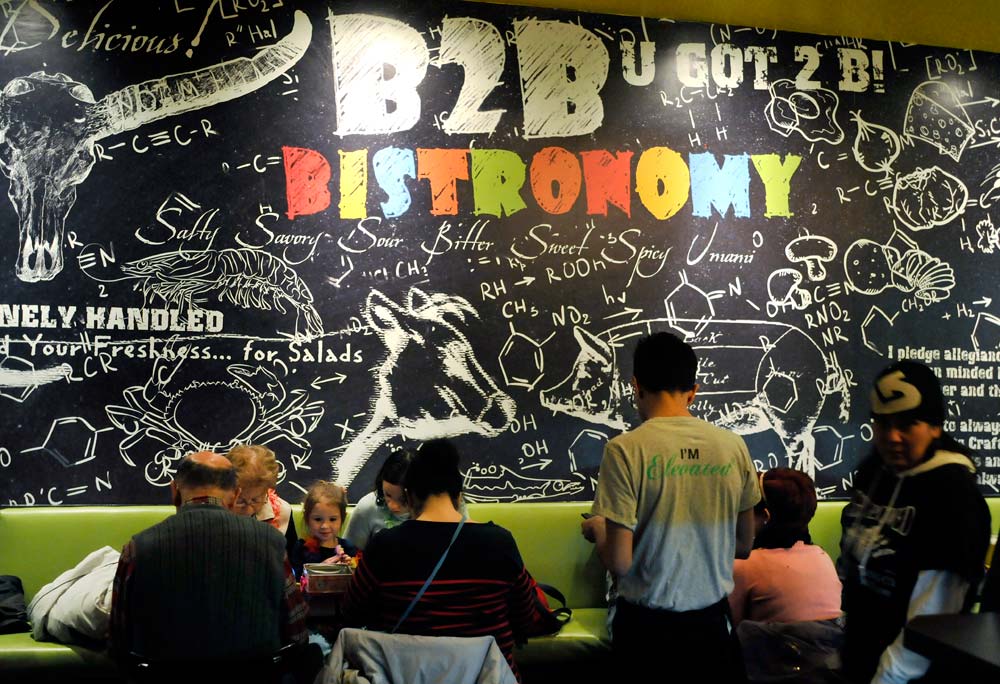 This coming Sunday, August 28, we are hosting a fundraiser for Scribendi at B2B, in Nob Hill! Join us from 12-9pm and Scribendi can get up to 25% of all food sales made during that time. Every food order counts! So please invite your friends, family, classmates, neighbors, mailpeople, and anyone else who might be interested in having a meal to benefit a local magazine.
B2B serves a variety of craft burgers, frites (fancy french fries), and delicious vegetarian options. See their menu here! It's located at 3118 Central Ave NE, between Richmond and Bryn Mawr (that's less than a 10 minute walk away for UNM).
As some of our readers might already know, Scribendi has taken a serious hit to funding, and that has put our current edition and future editions of the magazine in jeopardy. We need your help more than ever to make sure that those which must be written are also those which must be published. We've served the Honors community for 30 years and we would be devastated to stop now.
Come join us at B2B on Sunday!
Image courtesy to B2B.