2008-2009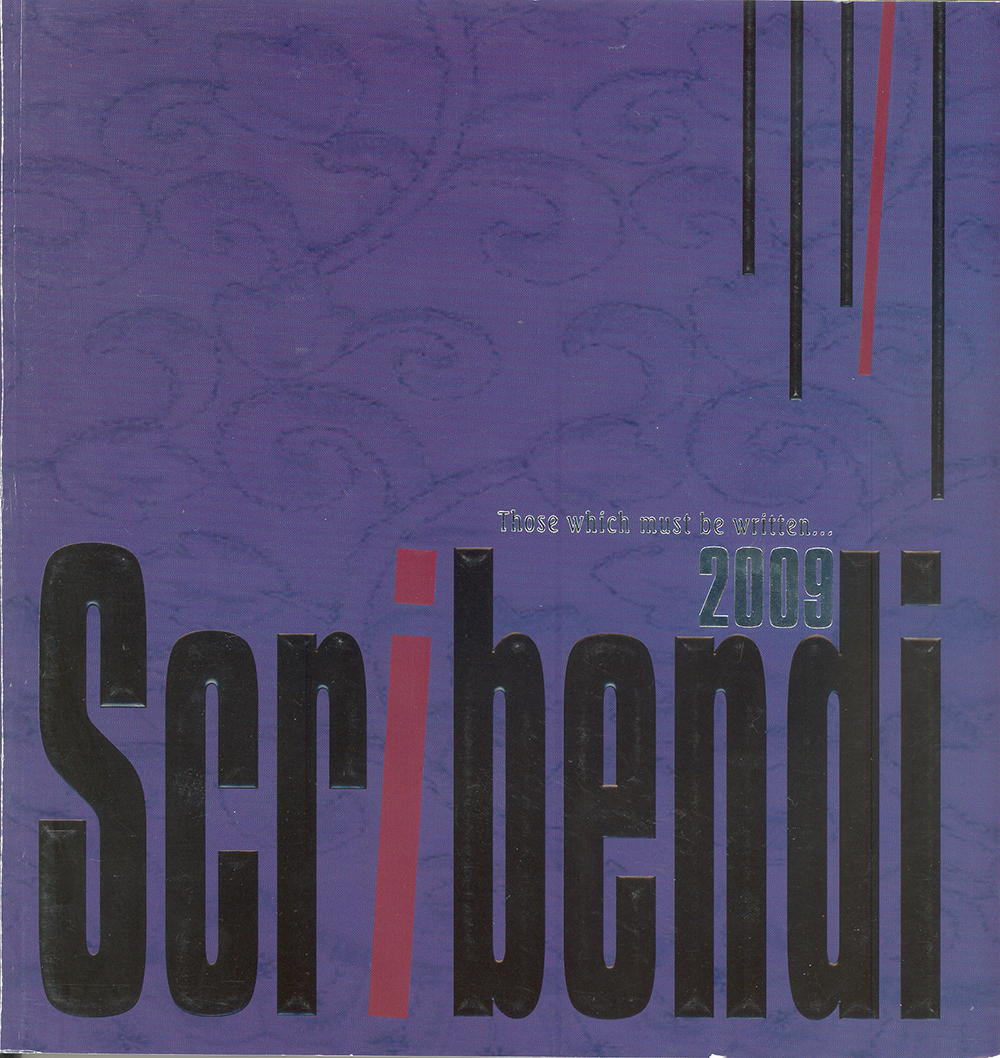 Leslie Donovan, Faculty Advisor
Robby Ortiz, Editor in Chief
Bryan Schroeder, Managing Editor
Sara Cobble, Office Manager
Robert Bee
Thomas Chavez
Samantha Doyle
Bevin Ehn
Ryan Freer
Kristian Macaron
Daniel McCarthy-Clifford
Tiffany Montoya
Historical Facts:
First time for positions of Editor in Chief and Managing Editor.
First time majority of staff were men.
First time a man served alone as Editor.
For a $10 donation (to cover the cost of shipping) you can get your own copy of this edition of Scribendi here. You can view a PDF of this edition here.