2006-2007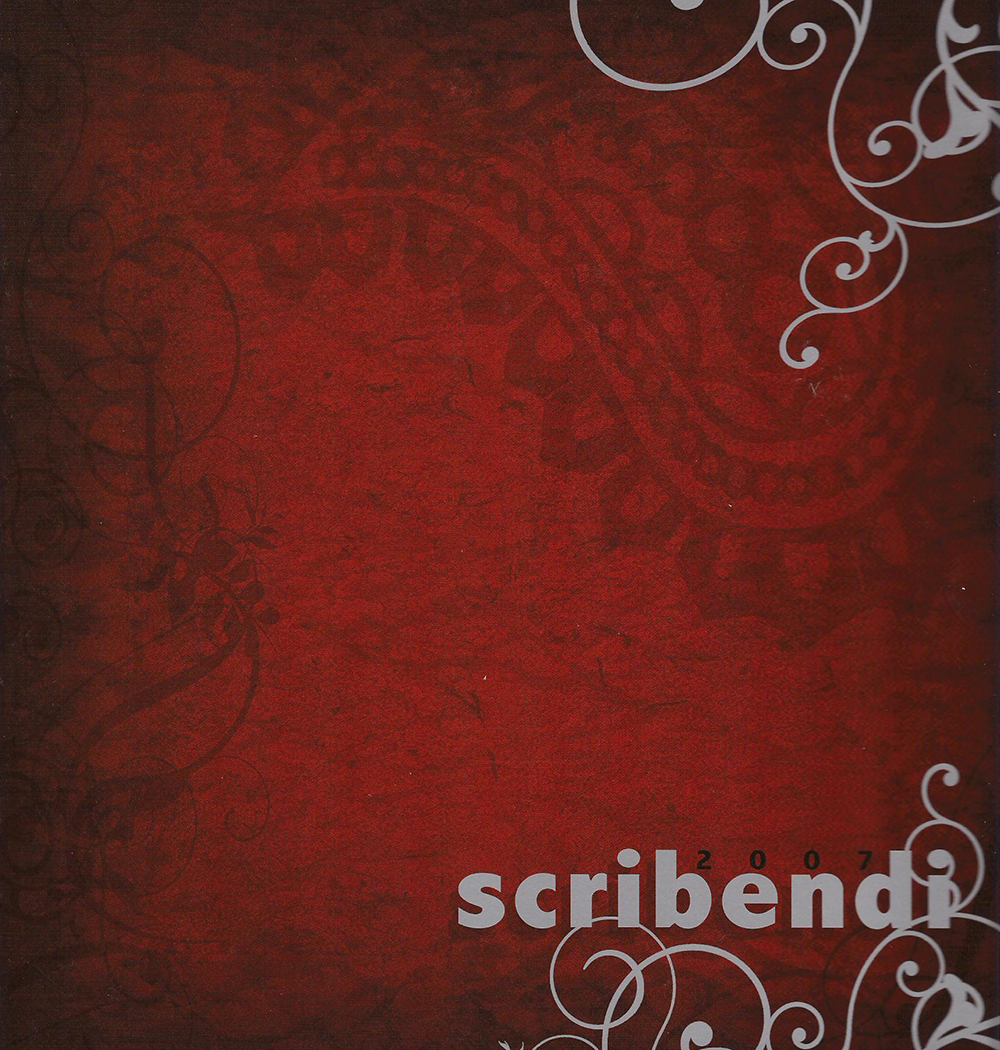 Leslie Donovan, Faculty Advisor
Danielle Gilliam, Editor
Paul Martin, Assistant Editor
Amaris Ketcham, Office Manager
Clara Boling
Sara Cobble
Peter Gilroy
Ashley Hooper
Terryn Kweselait
Stephen McCranie
Jana Morehouse
Danny Wells
Matt Willis
Historical Facts:
Last year staff member Amaris Ketcham served Scribendi, after having been the longest serving staff member with four consecutive years.
Scribendi began using Adobe InDesign this year.
For a $10 donation (to cover the cost of shipping) you can get your own copy of this edition of Scribendi here. You can view a PDF of this edition here.