The 2019 edition is officially here!
Come by the Honors College to grab a copy for yourself! Or check out the digital version here on our website.
On Friday, April 12th, we celebrated the release of the magazine and the submitters and staff that made this year's edition possible. We had several submitters from UNM come to talk about their pieces and even had one from out of state. Thank you Tyairra for coming all the way from Texas to celebrate and share with us! We hope that you enjoyed your time in Albuquerque and will submit to Scribendi again in the future.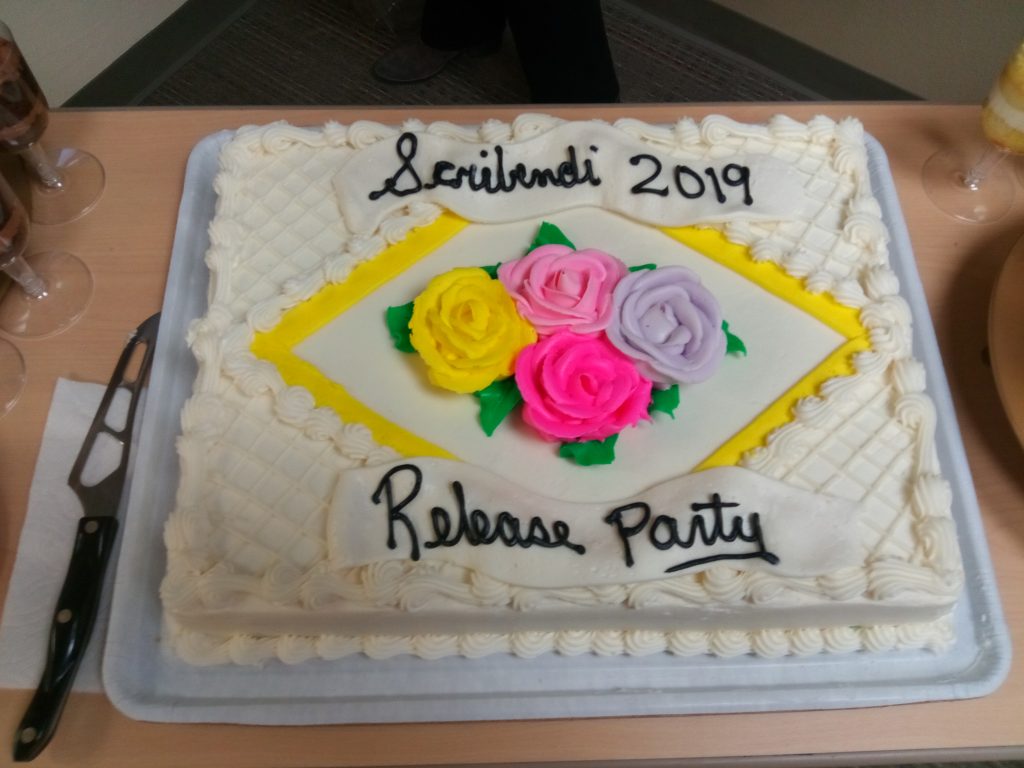 Lastly, thank you to all who came out and joined us in celebrating! We appreciated your presence and support. Though this party marked the end of the 2019 magazine which is bittersweet, we look forward to the 2020 edition that is to come.
–Scribendi 2019 Staff