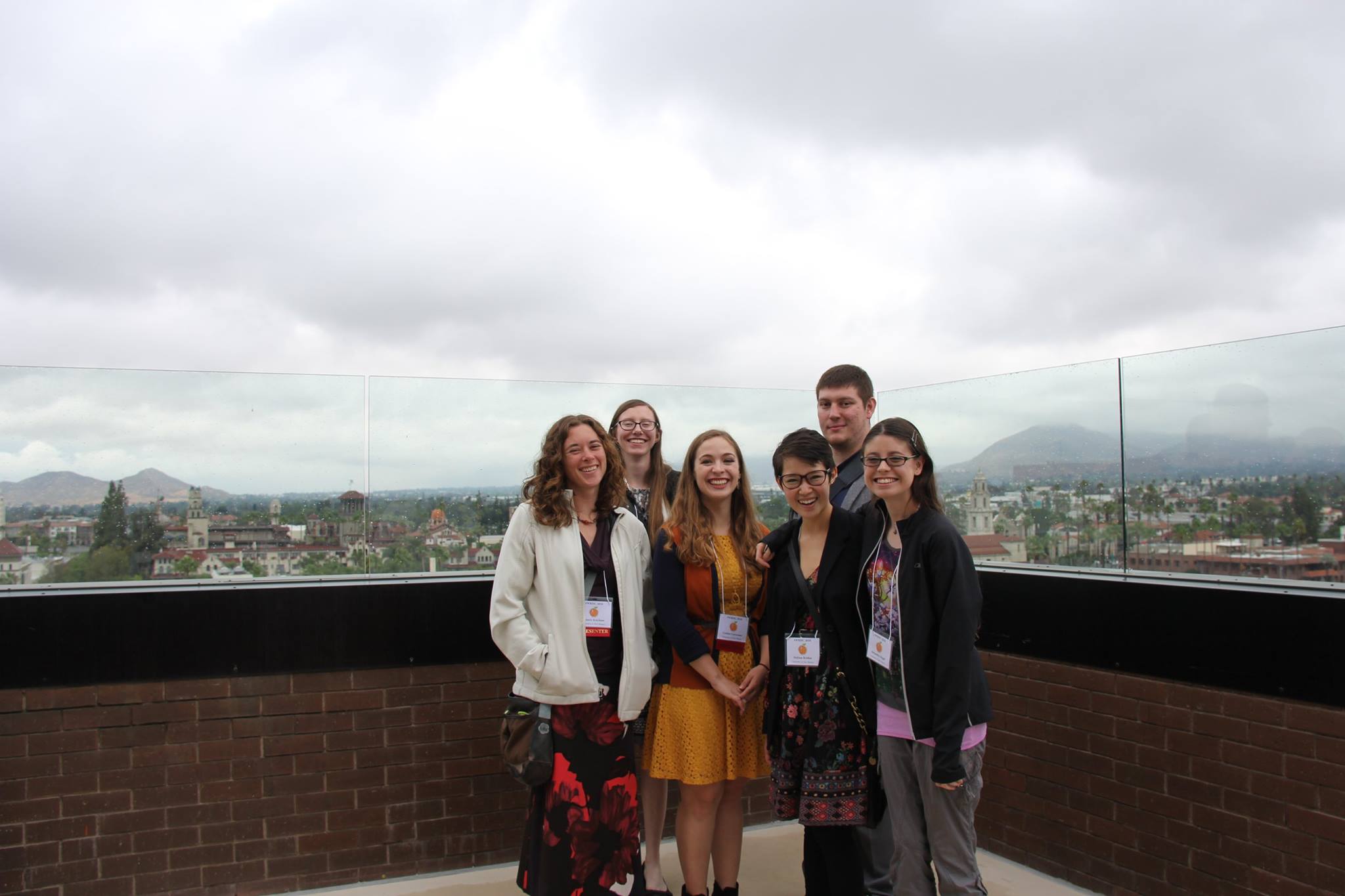 This past week, our fearless editors both present and future traveled to Riverside, California for the annual Western Regional Honors Council (WRHC) Conference. Our current Editor in Chief, Caitlin Carcerano, led a fifty-minute panel outlining the trials, tribulations, and ultimate triumphs of publishing Open Media in a paper magazine, a process Scribendi proudly launched in our 2011 edition. In addition, our editors hosted the WRHC reception of our thirtieth edition. Opening remarks on this year's publishing process led into readings by four of our contributors, including WRHC Creative Nonfiction Award winner Tatiana Olivera. Staff member Melissa Krukar notes it was fascinating to see the undergraduate research occurring within the western region honors colleges, as well as discovering how many people are interested in Scribendi. All in all, the conference trip was a success, even if the train rides there and back were…trying.
We now invite our followers to our local opening tomorrow. Bring a friend and enjoy an evening of merriment! Activities include readings from our contributors, magazine distribution, mingling, and everyone's favorite thing: eating (free) food! Details are as follows:
Local Opening Reception in Albuquerque, New Mexico
Friday, April 22nd, 2016
5:30–7:30 P.M.
UNM Honors Forum
(Ground Floor of the Student Health Center)
We hope to see you there!
If you have any questions, please contact our office via email (scribendi@unm.edu) or phone (505-277-7407).