1999-2000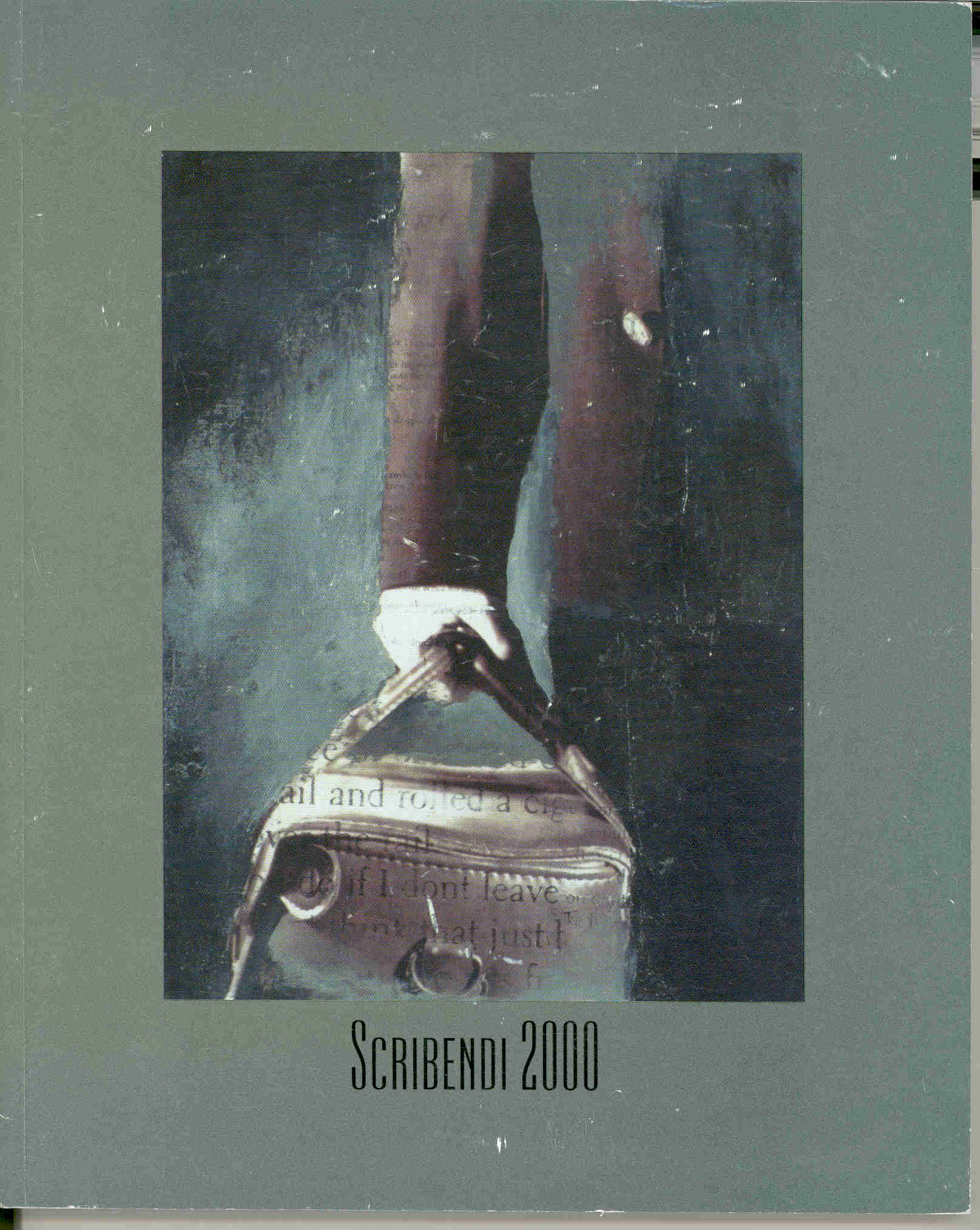 Leslie Donovan, Faculty Advisor
Anna Eyre, Editor
Sandy Askew, Fiction Editor
Kathryn Carrie Barkhurst, Design Editor
Sandra Chavez, Copy Editor
Juei-Ping Chiu, Fine Art Editor
Alex Flores, Photography Editor
Sarah Hunt, Essay Editor
Esther Marie Griego, Poetry Editor
Patricia O'Connor, Foreign Language Editor
Jennifer Patrick, Office Manager
Historical Facts:
The WRHC liaison project was begun this year.
First year the entire staff attended the WRHC conference in Ogden, Utah (the staff and Dr. Donovan drove together in two vans to get to the conference).
First year Scribendi was able to hire a part-time student Office Manager to handle administrative and clerical responsibilities.
For a $10 donation (to cover the cost of shipping) you can get your own copy of this edition of Scribendi here. You can view a PDF of this edition here.