1998-1999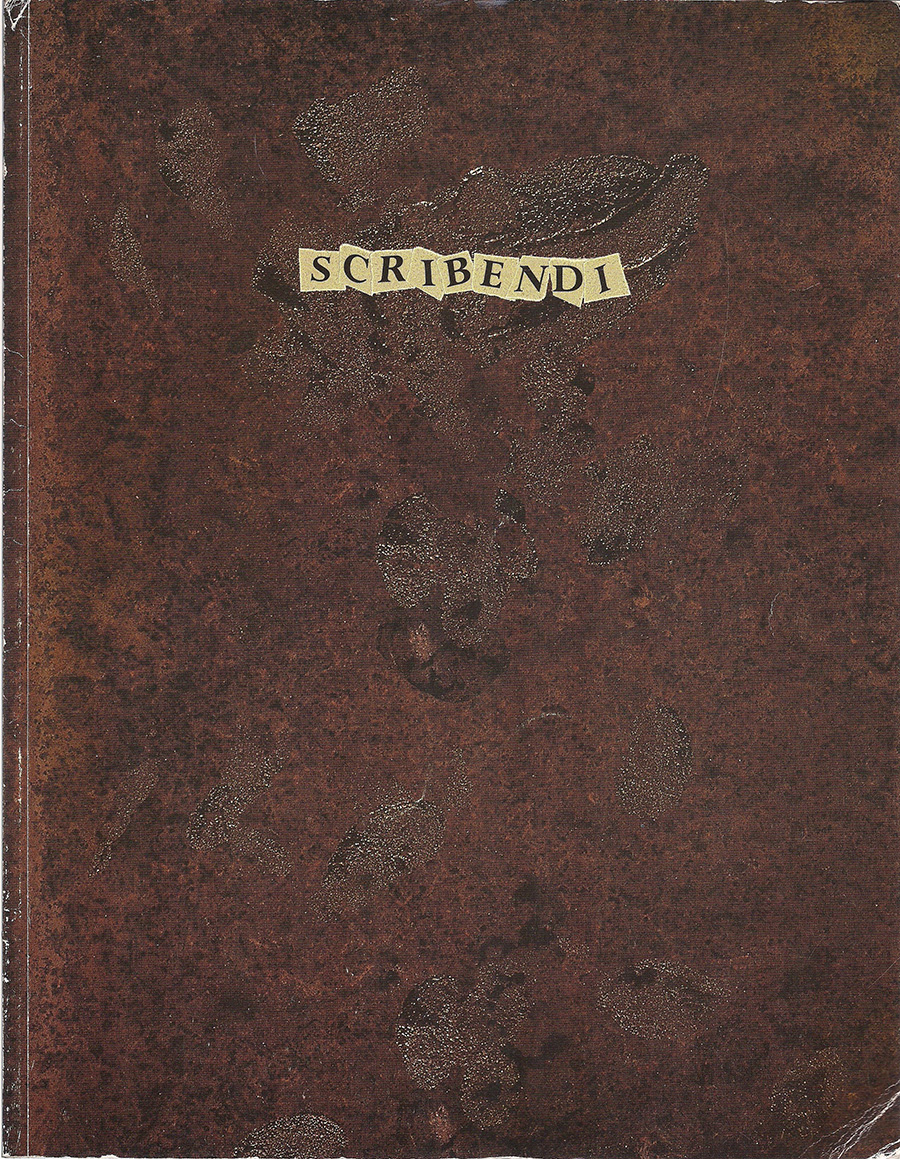 Leslie Donovan, Faculty Advisor
Sarah Wentzel-Fisher, Editor
Marin Goza, Assistant Editor
Rebecca Davis, Senior Staff Member
Tina Bollendorf
Vieng Bounkeua
Brian Cosbey
Anna Eyre
Stephanie Fuchs
Lynn Girven
Nikko Harada
Rachel Heisler
Nicole Rodgers
Allegra Sleep
Brianna Stallings
Miguel Villareal
Historical Facts:
First year Scribendi reproduced only part of a submission for the magazine cover; previously, the covers were complete reproductions of one of the submissions.
Staff extended submissions to national level for this year only; submissions exceeded six hundred works.
For a $10 donation (to cover the cost of shipping) you can get your own copy of this edition of Scribendi here. You can view a PDF of this edition here.