1989-1990 (UNM Honors Review)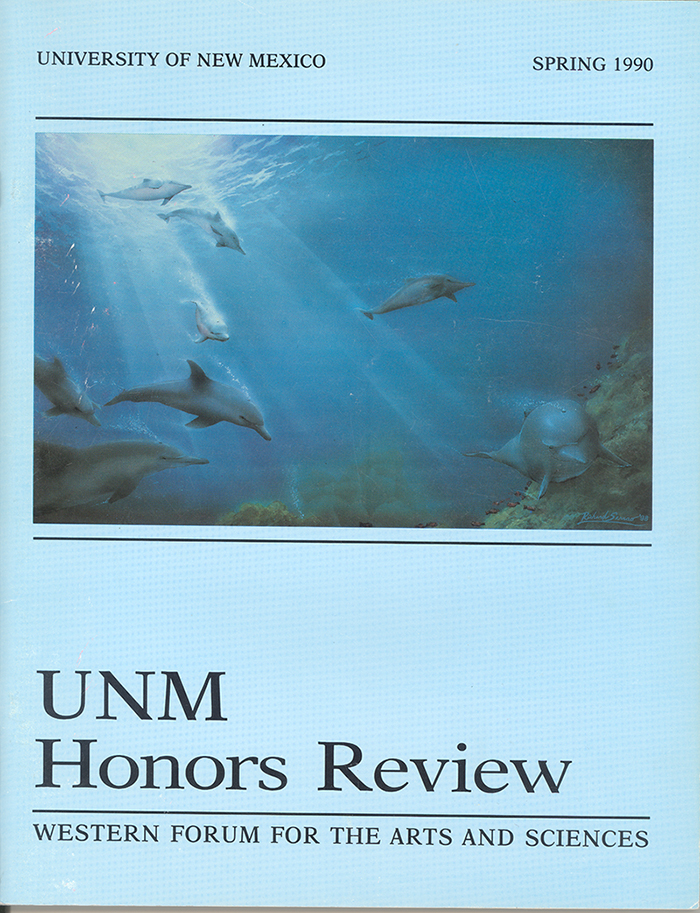 Susan J. Kilgore, Faculty Advisor
V.B. Price, Faculty Advisor
Pamela Grieger, Editor
Stacey Ward, Assistant Editor
Eloisa Brown
Callie Cone
Karl Kaplan
Patti McElroy
Mary Lee Moeny
Omeed Memar Sadeghi
Pat Sheahan
Gretchen Zepernick
Historical Facts:
Only year to have more than one Faculty Advisor.
Dr. V. B. Price took over for Dr. Kilgore as Faculty Advisor for the 1990 issue and arranged to allow students to receive one credit hour per semester for working on the magazine. Students could receive a total of three credit hours for up to three semesters' worth of work. Submissions increased, as well as the length and scope of the publication. The magazine grew that year to be more than sixty pages.
For a $10 donation (to cover the cost of shipping) you can get your own copy of this edition of Scribendi here. You can view a PDF of this edition here.